Menu
Officers (2014 -15)
Dr. Tom Willer
President
Bill Schultz
Vice President
Dave Sadler
Secretary/Webmaster
Ed Pieklo
Treasurer
Perforations for

January 2015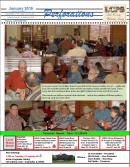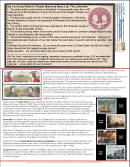 Scott 4952
Welcome
Meetings: FourthTuesday of Each Month (except December):
7 pm - 27 January 2015 - Grayslake Library -

Club Elections
7 pm -

17

February 2015

- Grayslake Library
NOTE 3rd Tuesday due to local Township/Village elections on 24th

7 pm - 28 March 2015 - Grayslake Library - Swap/Buy/Sell Night
7 pm - 28 April 2015 - Grayslake Library
7 pm - 26 Mayl 2015 - Grayslake Library
7 pm - 23 June 2015 - Grayslake Library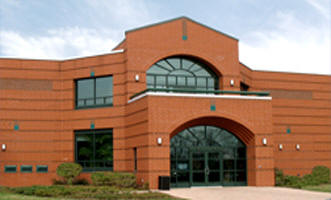 Grayslake Area Public Library
100 Library Lane
Grayslake IL
Next Meeting:
27 January @7 Pm
Topics:

0. Elections

1. If a club member had any stamps booking at over $20 or $25 would you like to sell them on eBay with the proceeds going to the Food Pantry or some other worthy cause? Bill Schultz volunteered to coordinate this project. He would be willing to handle the lot postings and coordinate the donations so club members could track for themselves what happened with their donations. It might be a good way to promote member interest to online stamp commerce, plus help some people out who need a hand.

2. How would you spend $500 on stamps, if you won the money in the lottery?" or alternatively,
"What do you think is the best way to make $100 on stamps?"
3. What would you do if someone asked you to invest $100,000 in stamps for them? Would it make a difference if you wanted the value of the stamps grow from 100,000 to $125,000 in five years?
Local Stamp Shows:

Next Two Shows:
ASDA Chicago Stamp Show
Lindner Conference Center
610 East Butterfield Rd
Lombard, IL
March 13, 14 and 15
Stampfest
St Aloysius' Gonzaga Hall
1435 S 92nd Street
West Allis, WI
March 7 and 8
►Other Illinois Shows
►Other Wisconsin Shows

Notes:
A monthly newsletter, Perforations (to view - click on top image to the left), is sent to each member the week before each meeting as a subtle reminder ...

We're probably among the last of the low dues clubs. Our dues are five dollars per member for a year (but we usually credit that amount towards our annual Holiday Brunch).

--- only ten months to the next "Brunch"