Menu
Officers (2018 - 19)
Dr. Tom Willer
President
Bill Schultz
Vice President
Dave Sadler
Secretary/Webmaster
Ed Pieklo
Treasurer
Perforations for
October 2018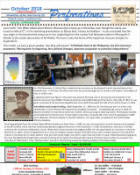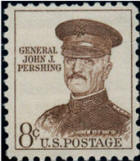 Scott 1214
8c General John J. Pershing
Welcome
Meetings: See below:
--- 2018 ---
7 PM - Tuesday 23 October - Grayslake Library
7 PM - Tuesday 27 November - Grayslake Library
TBD - Annual Holiday Brunch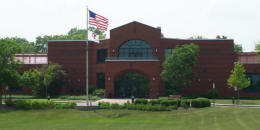 Grayslake Library
100 Library Lane
Grayslake IL
Next Meeting:
1) Guest speaker, Dan Ring, will present "A Philatelic look at the Philippines, the first American possession. Moving from its beginning, thru political changes, Japanese occupation to promised independence".

2) Holiday Brunch add bring items for trade/sale or donation.
Tuesday - 23 October @ 7 Pm
Local Stamp Shows:
Notes:
A monthly newsletter, Perforations (to view - click on top image to the left), is sent to each member the week before each meeting as a subtle reminder ...

We're probably among the last of the low dues clubs. Our dues are five dollars per member for a year (but we usually credit that amount towards our annual Holiday Brunch).